A.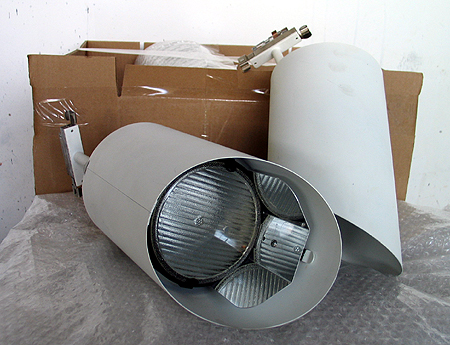 These are the Lamps that are available. (A. C.)
They are made by Edison Price (B.) and are all in good - excellent working condition and besides minor wear,
all look good.
B.
C.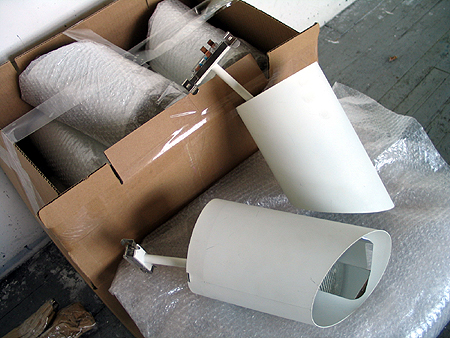 The insides are clean - almost new (D.) They were not used very much because the lighting system was changed shortly after original purchase. THE MAX LAMP RATING IS HIGH SO YOUR CEILING HEIGHT WON'T BE AN ISSUE.
*particularly if the track has extensions.
I have 16 lamps - about half have reflectors and filter holders (A.) These are separate accessories and can be purchased separately from a distributor if needed, along with the tracks.
D.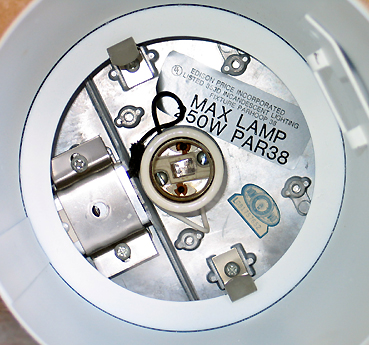 E.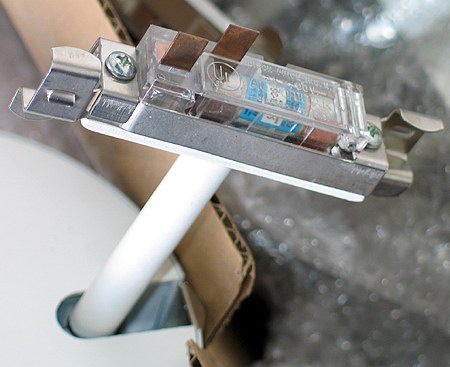 The connectors are clean and undamaged. This type of lamp is very easy to install - compared to most track lights.
The arms are fully movable. (E.)
These Edison Price fixtures retail for about $175. (+ tax) each.
(Similar fixtures produced by "AutoLite" sell for $225.)